Aug 19, 2020 12:23 PM Central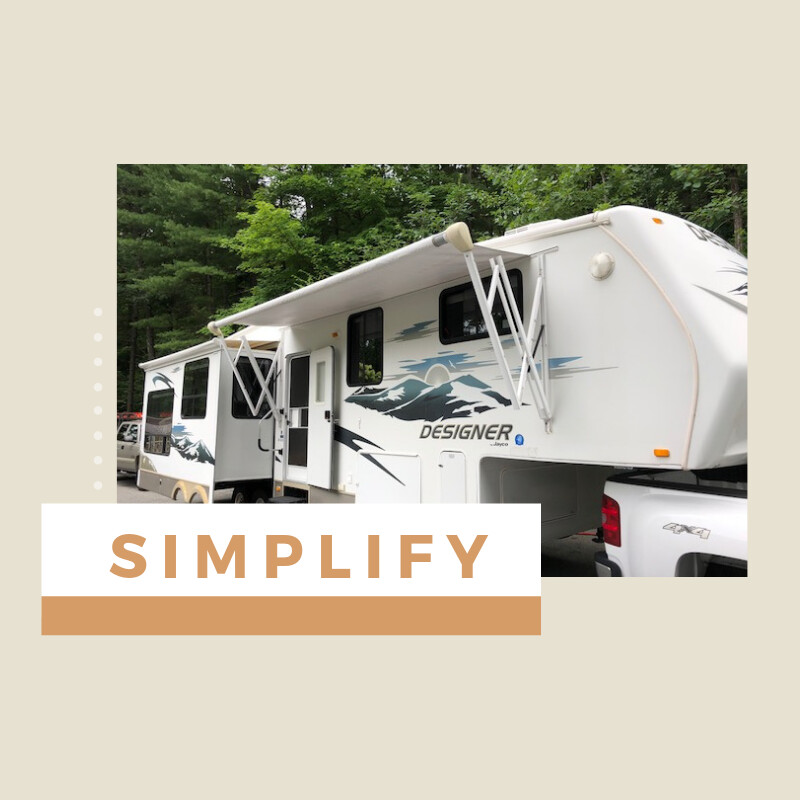 If you wait around for conditions to be perfect, life will pass you by.
I felt life was passing me by. I had an urgency to do something different. I had no idea what that was or how to go about it, I just knew I HAD TO DO SOMETHING!
So my husband and I just sold everything we own and bought a fifth wheel to live in. That seems radical and, it sort of is
but it did not happen all at once.
It all began in 2014 when the word "SIMPLIFY" kept appearing in my mind and in my face.
Literally everywhere I went there was some sort of message to simplify.
SO ,the process began. One downsize after another until we ended up in a fifth wheel about 1 year ago.
Some downsizing was due to circumstance and some by choice.
Many ask if I miss my stuff- NO! Not at all. I feel so free not to have to manage all that stuff that was just weighing me down. Of course I didn't realize the weight of it until it was all gone. So now what?
Now ,we manage less stuff and can have more fun.
Our time is spent building and serving community in the space we occupy .
Just simply engage in life more ,rather it be riding bikes, attending concerts, farmers markets, local events, or traveling some.
If we want a beach house or a lake house or a mountain home, we have it. Just pick up and move. The beauty is we can now go where we want and not have to stay permanently.
We decided to just dive in and start our dream. Give ourselves space to be able to live our dream of a simpler life.
Living in a small space is definitely a learning experience but I know it will be worth it.
So… if you feel that your dream is up on a shelf, I encourage you to take a leap of faith! You will learn much more by diving in and making mistakes than you will by playing it safe.
Also a bottle of " Dream Catcher" essential oil may benefit you greatly.